Tensegrity Tower by Ondrej Otypka
Jump to navigation
Jump to search
Read here about a proposed building that is structured based on tensegrity.
This page is in English and Czech*
Overview
Ondřej Otýpka, in 2009, designed and presented plans for a "Tensegrity Tower."
English
The project aim was to design a high-rise building reflecting the latest trends in architecture, such as ecology, optimization of construction works, modular prefabrication, spatial flexibility and mobility. The solution concept was a multifunctional high-rise building (166 m). It consists of internal spatial structured cells, a climate-active layer and an outer peripheral green jacket. The interior of the cells is attached to the vertical communication nucleus. Together, these form an open modular system that allows additional growth structure expansion of cells to contribute to overall structural cohesion and reduced fatigue in the core. Green areas on each floor contribute to a positive psychological atmosphere. The external cladding is formed of two inter-related co-structures - tensegrity and a filling transparent elastic membrane. Such a structure is better able to resist the effects of wind.
Czech
Ondřej Otýpka, Tensegrity tower. Ateliér Miloše Floriána. Cílem bylo navrhnout výškovou budovu, která bude reagovat na nové trendy ve stavitelství, jako například ekologie, optimalizace stavebního díla, modulová prefabrikace a s ní spojené prostorová flexibilita a mobilita. Na neposledním místě byl určující psychologický dopad na obyvatele, žijícího ve výškové budově. Řešení představuje možný koncept výškové polyfunkční budovy (166 m). Ta je tvořena vnitřní prostorovou skladbou buněk, klima-aktivní vrstvou zeleně a vnějším obvodovým pláštěm. Vnitřní skladba buněk je zavěšena na vertikálním komunikačním jádře a spolu tvoří otevřený modulární systém, který umožňuje dodatečný růst stavby expanzí buněk, až po mez vyčerpání únosnosti jádra. Zeleň na každém patře má pozitivní klimatický i psychologický vliv na člověka. Vnější pohyblivý obvodový plášť je tvořen spolupůsobením nosné konstrukce – tensegrity a výplňové transparentní elastické membrány. Taková konstrukce je schopna lépe odolávat účinkům větru. Obr. 7.
Image Gallery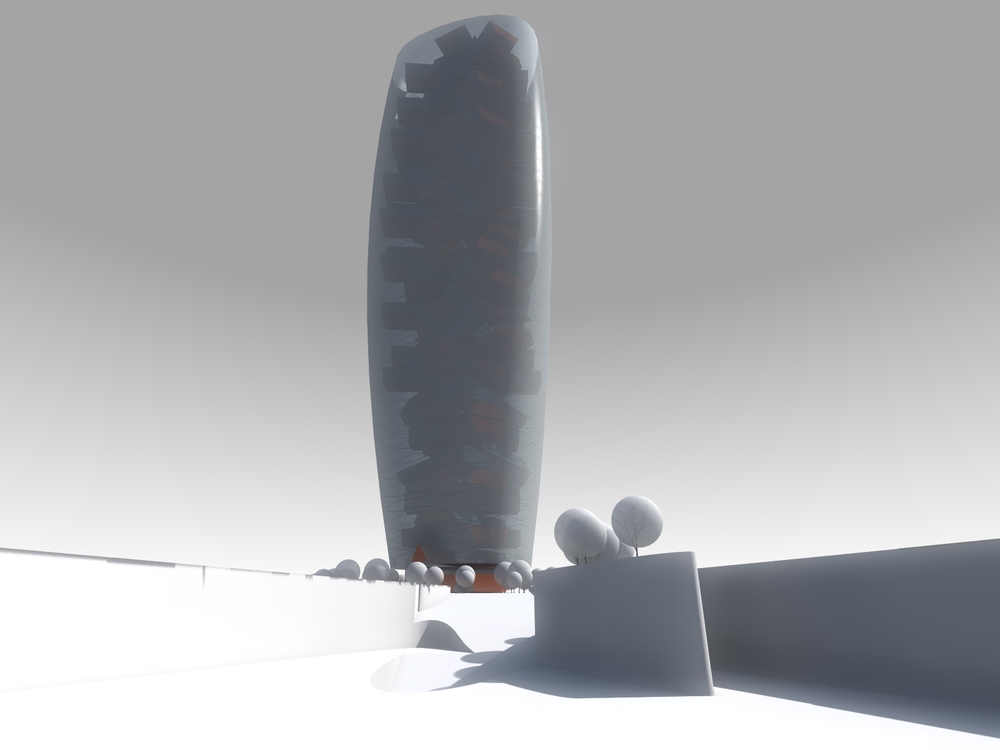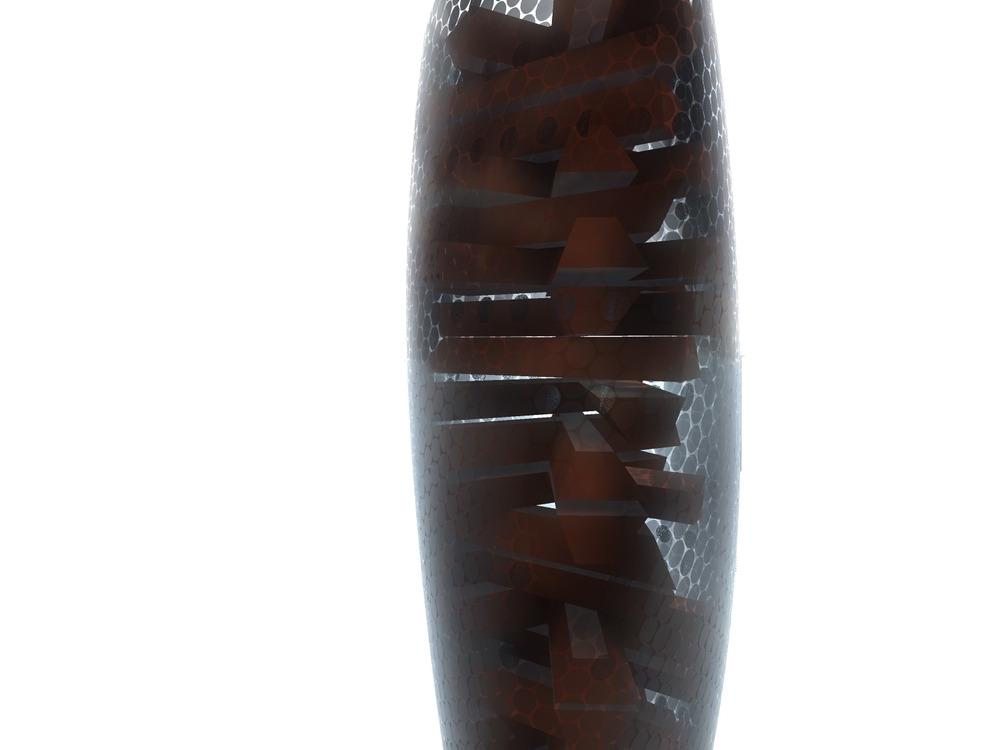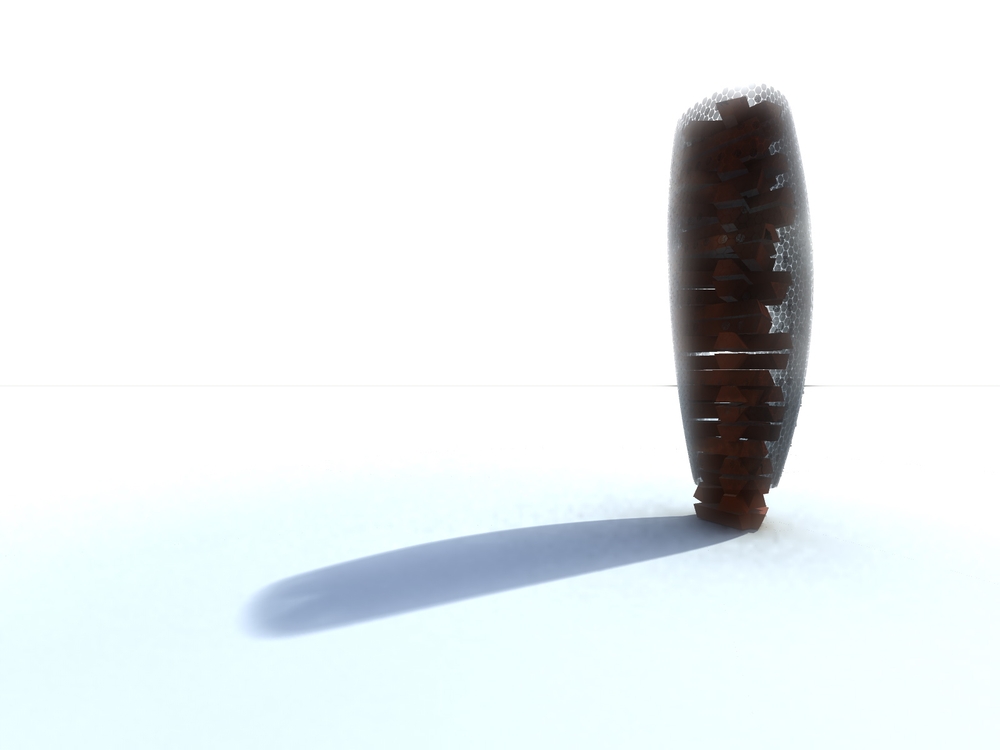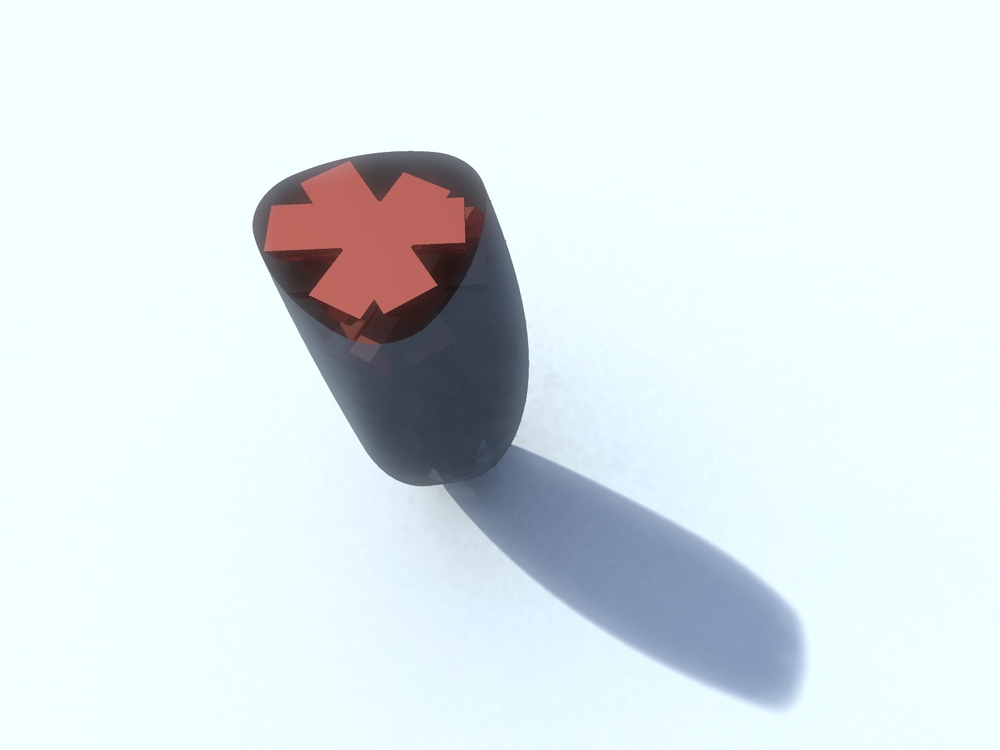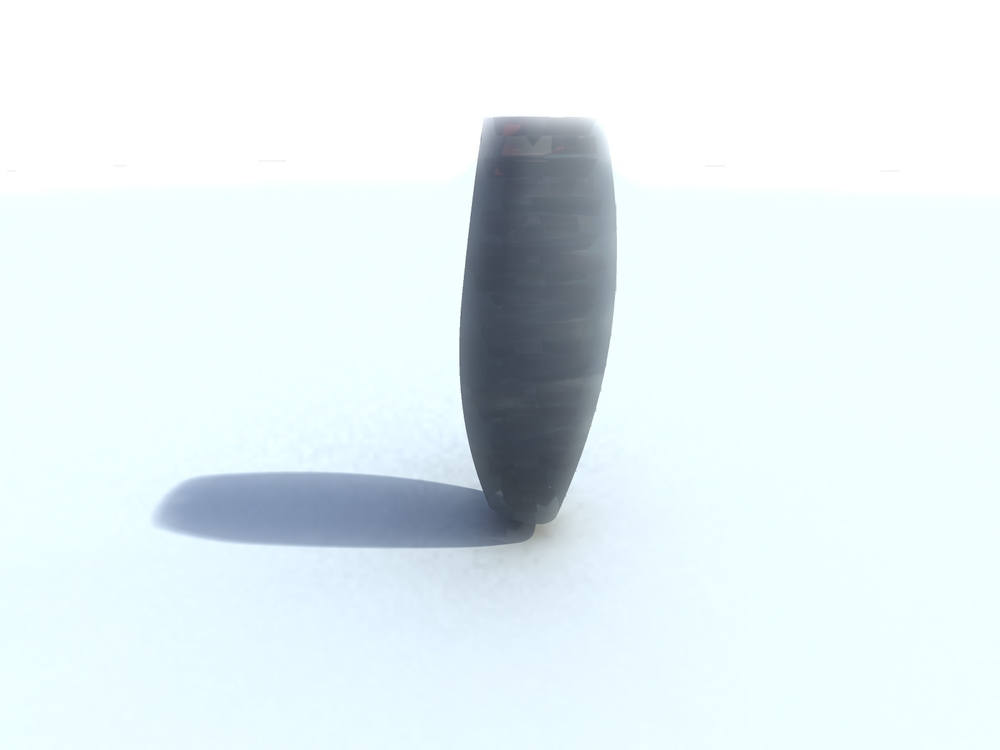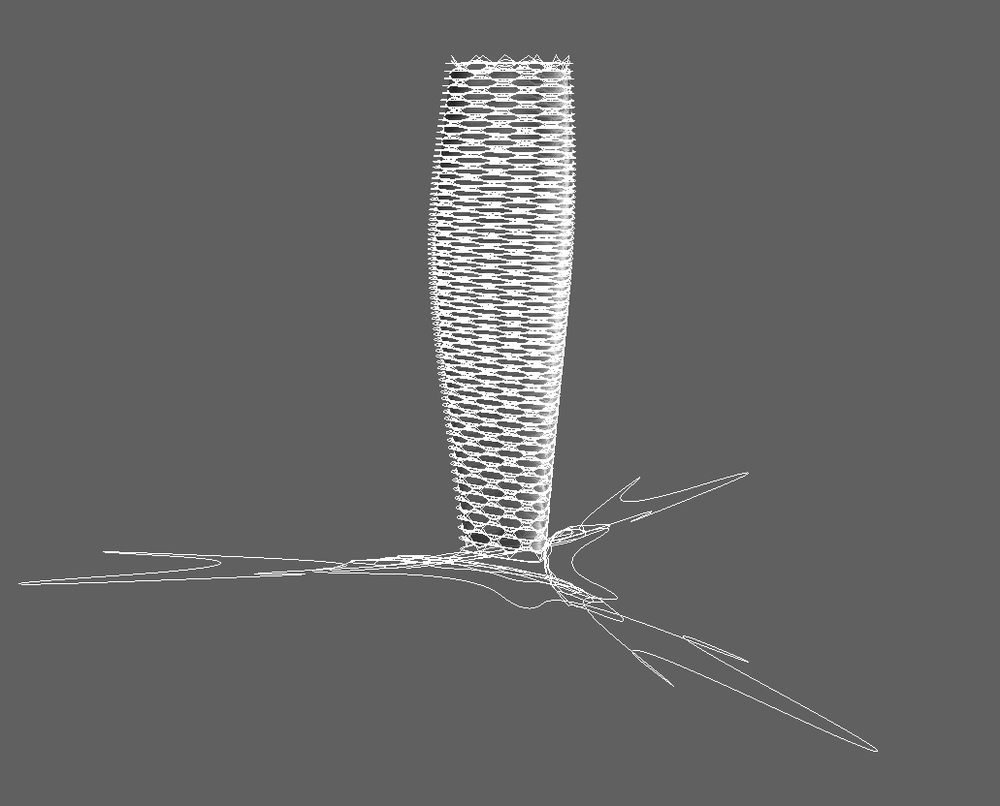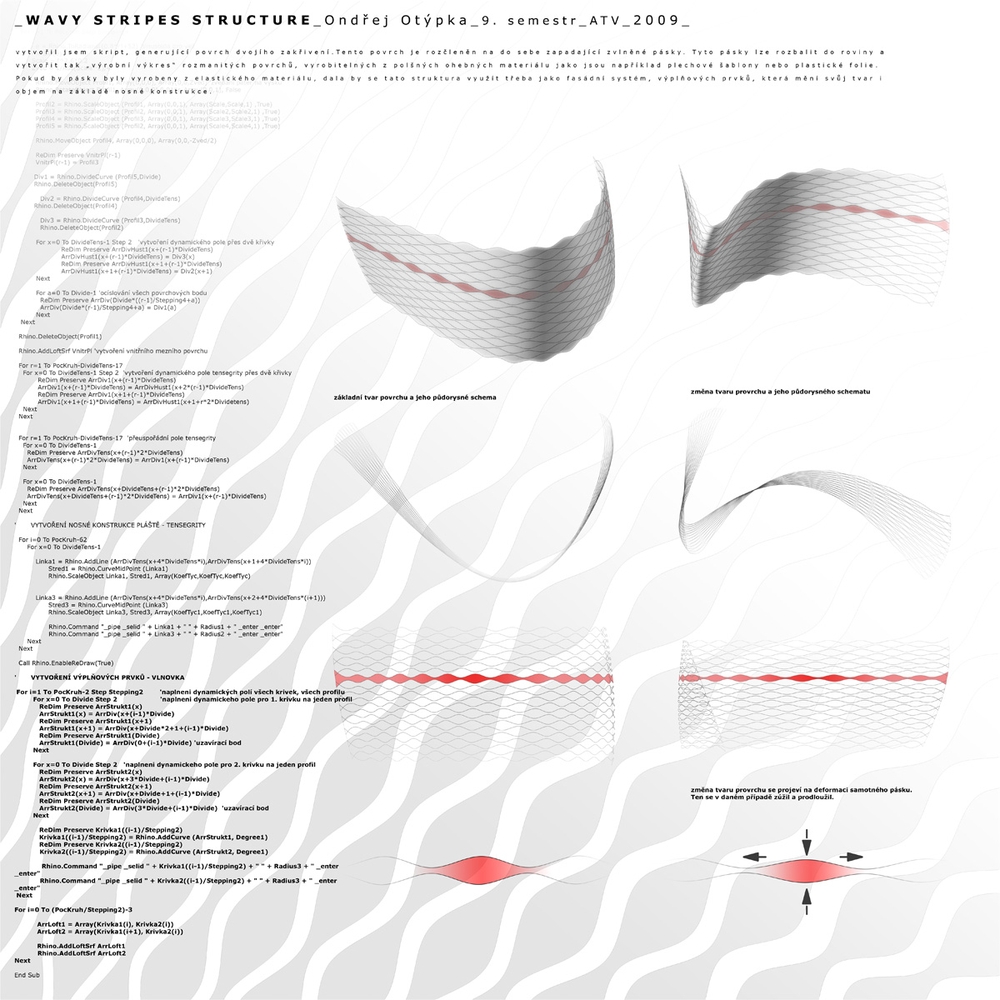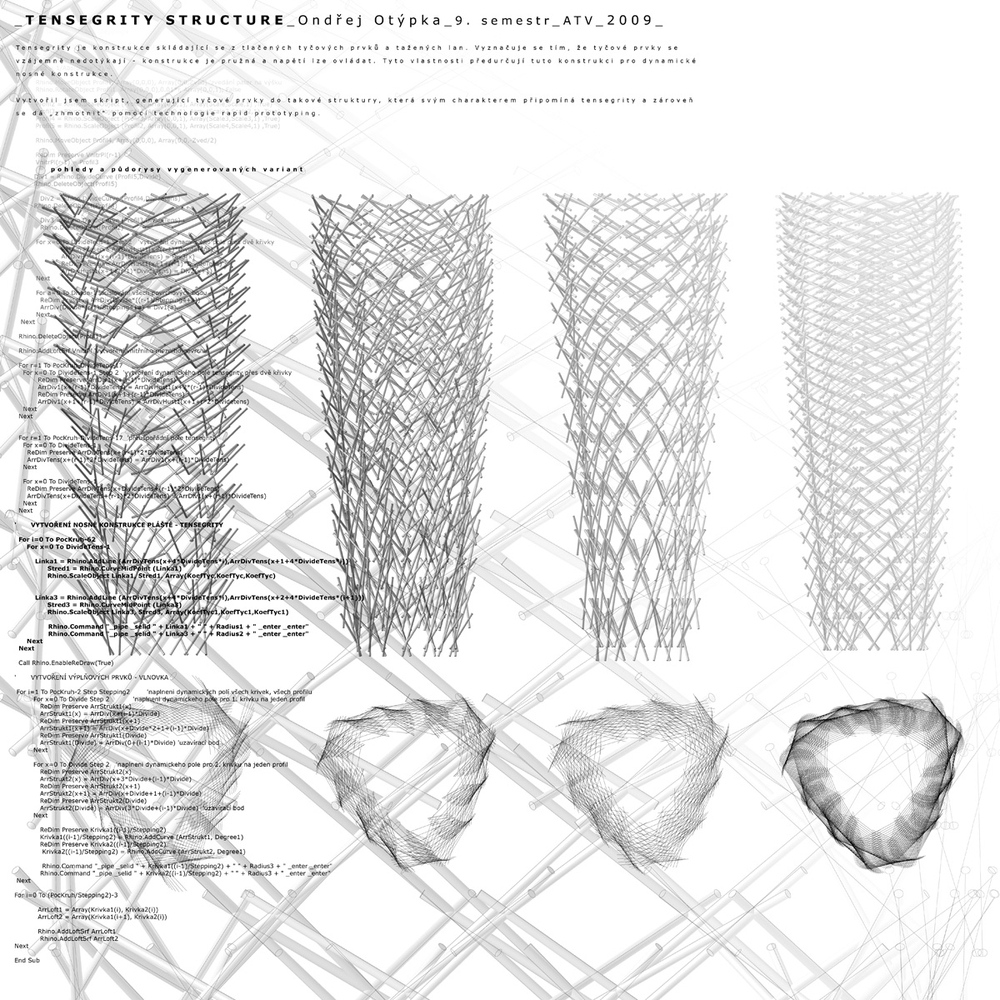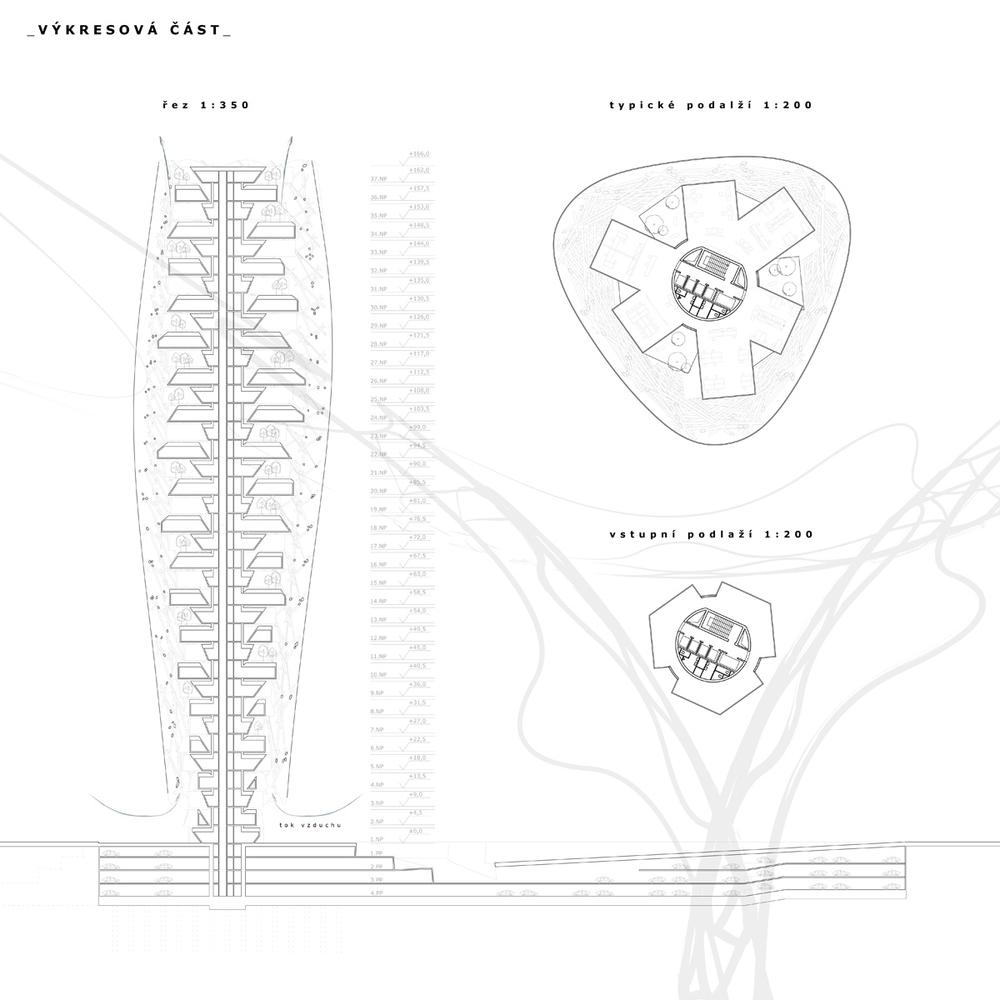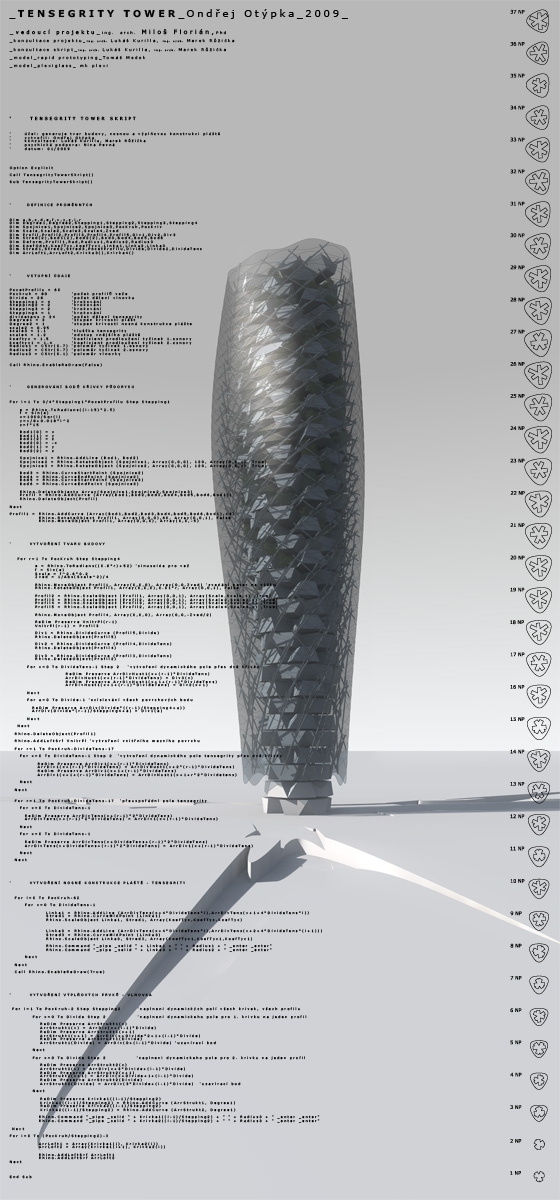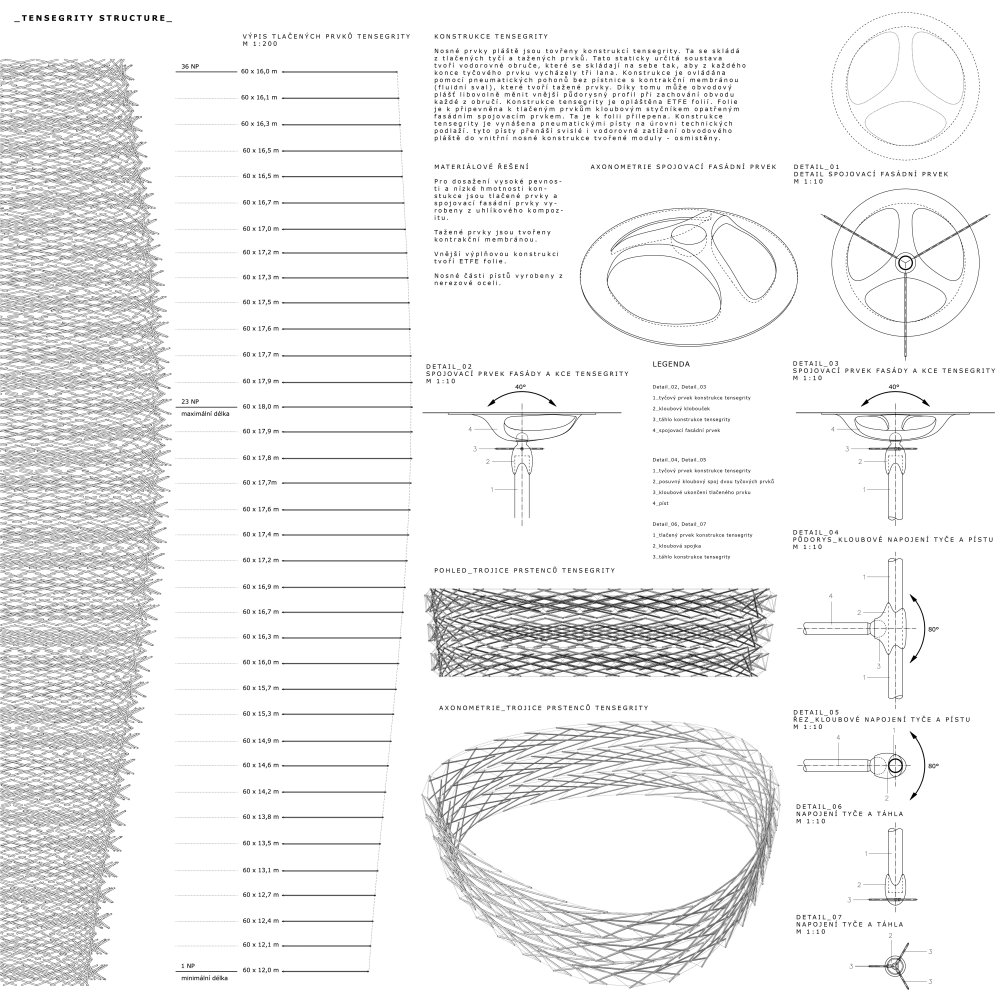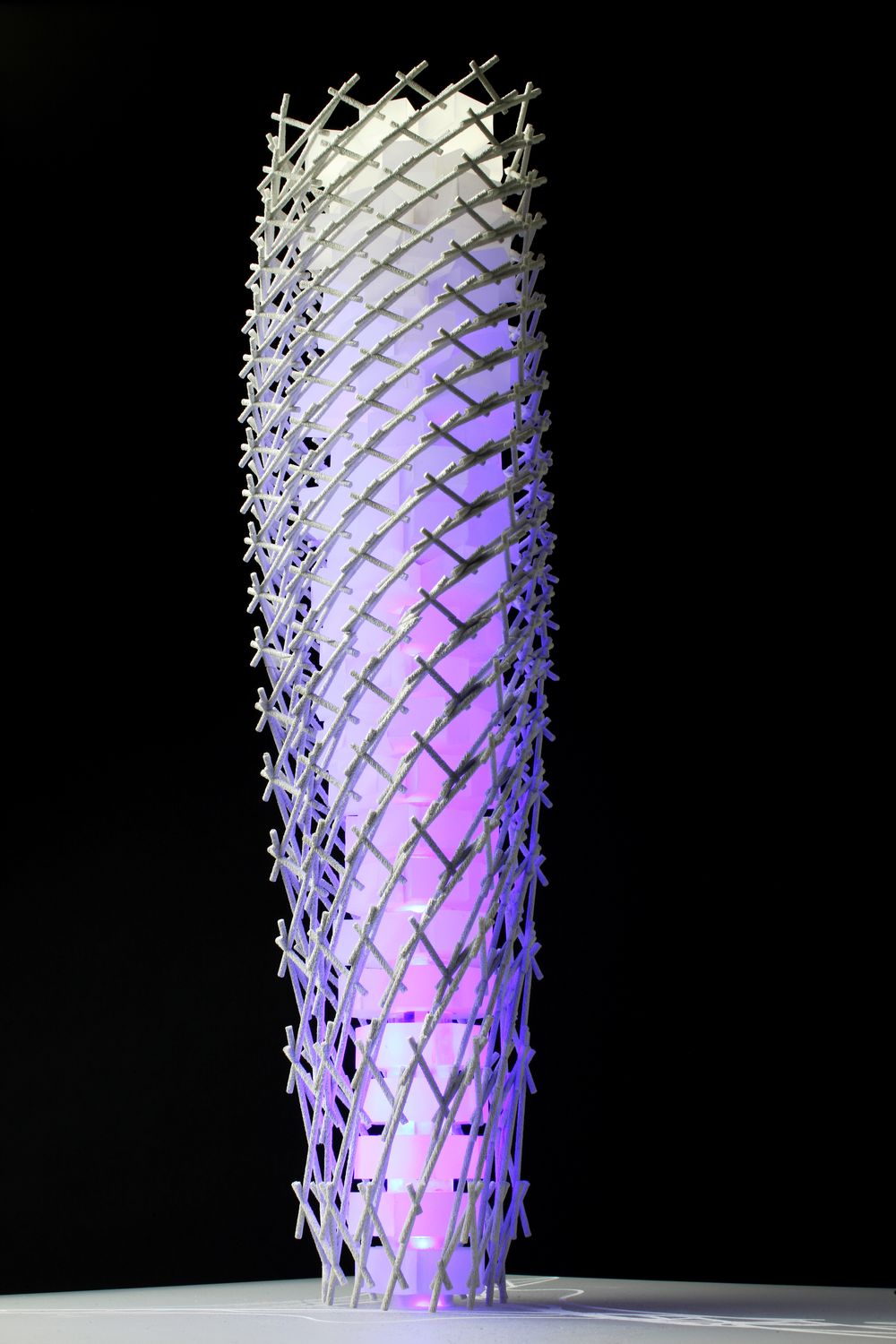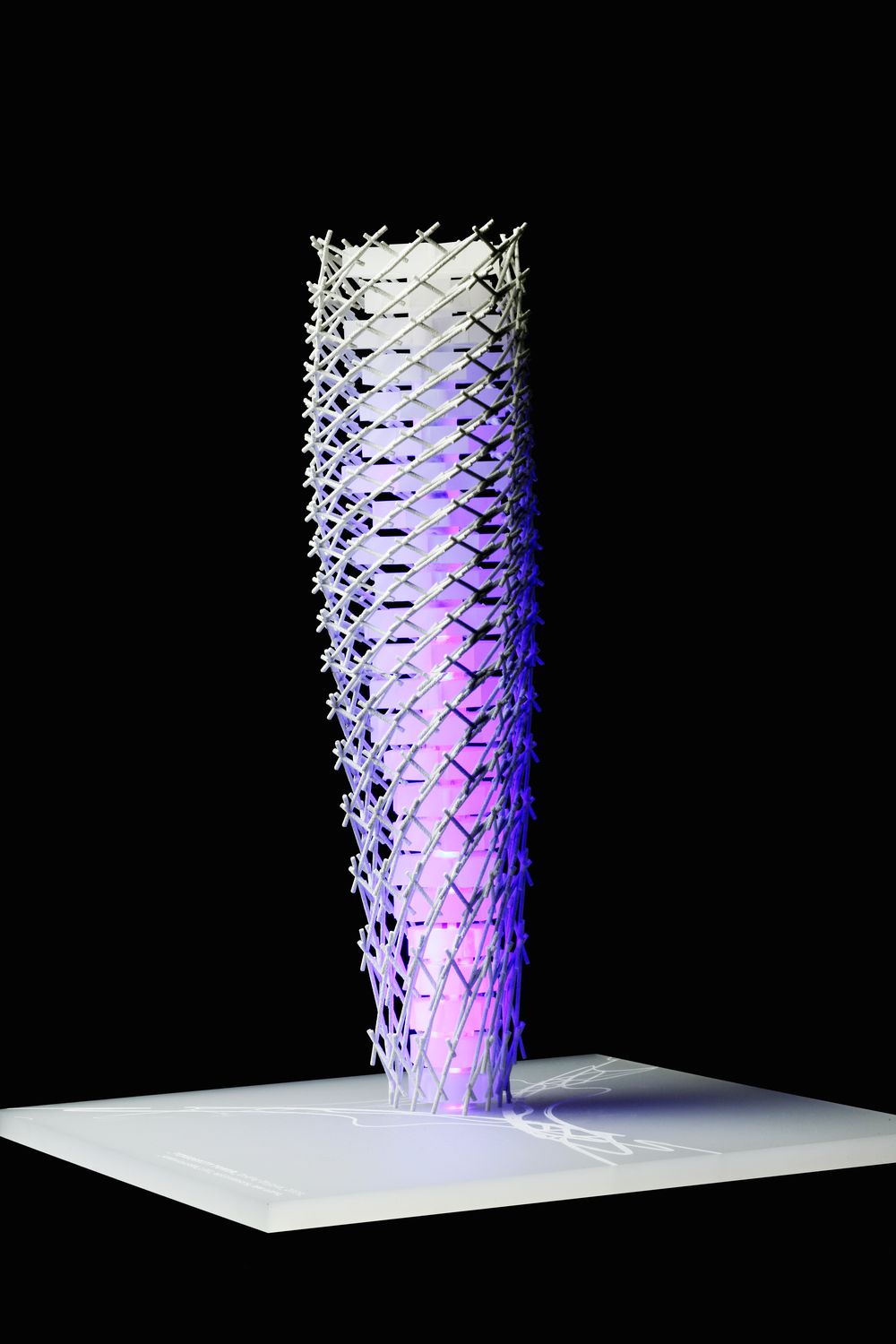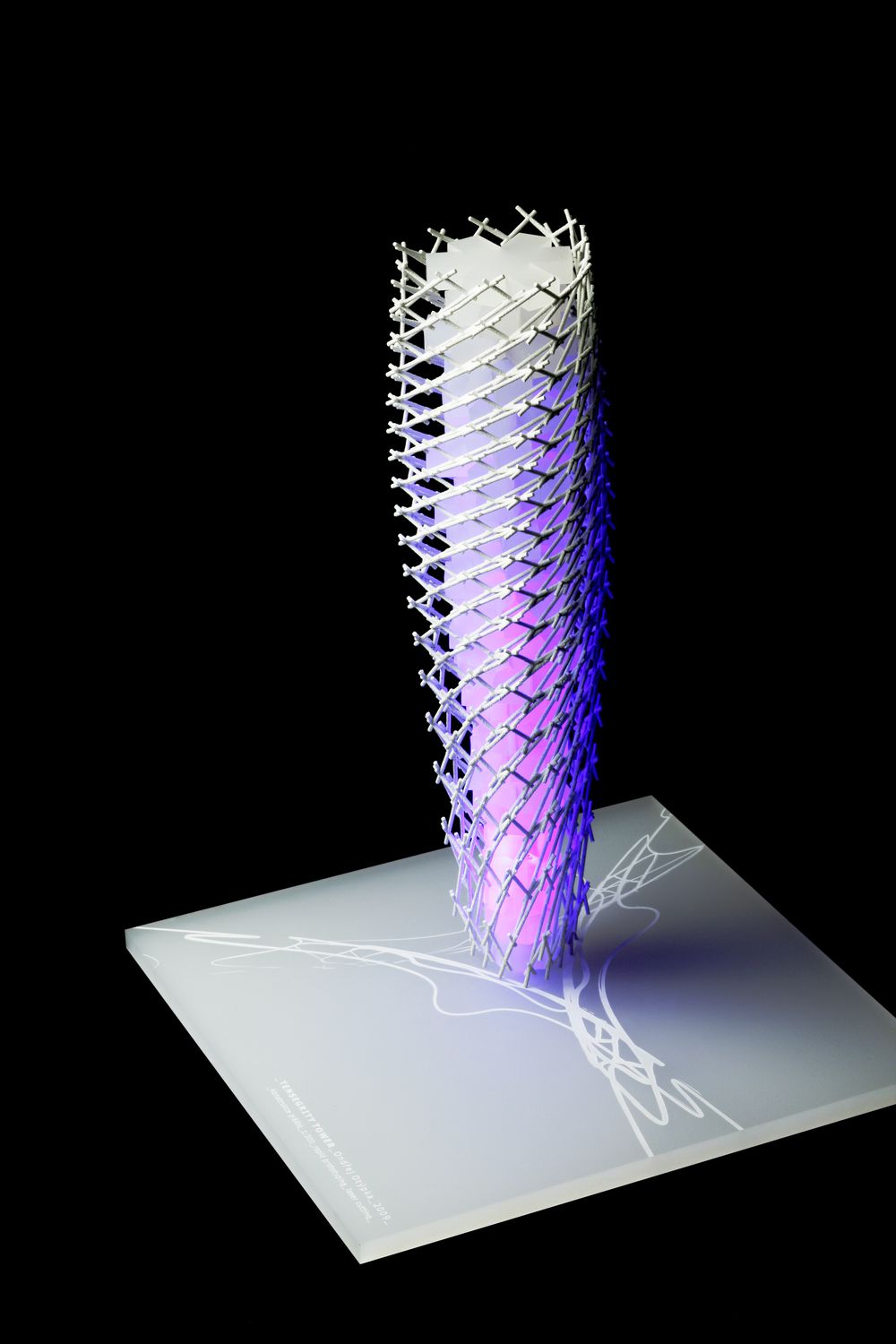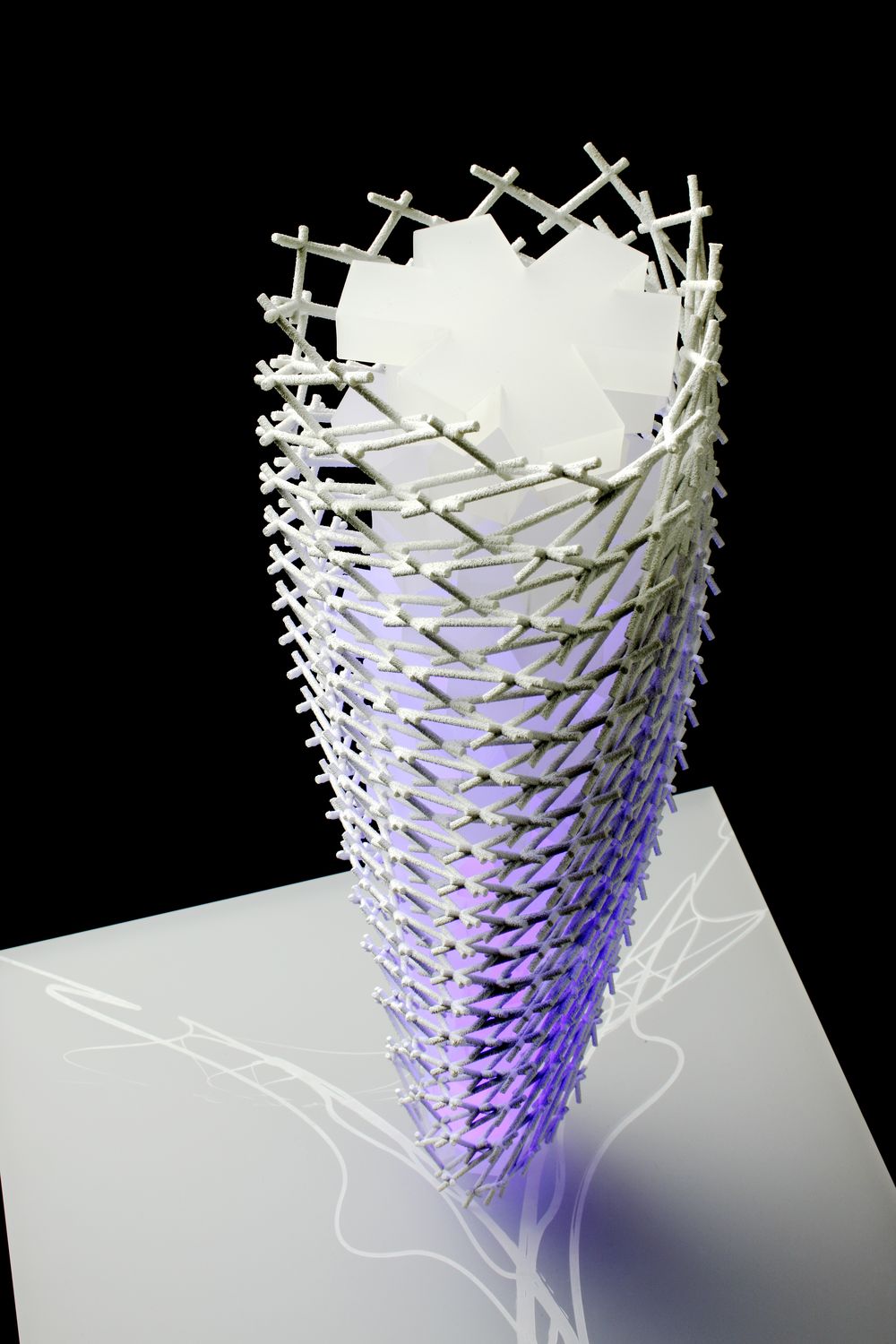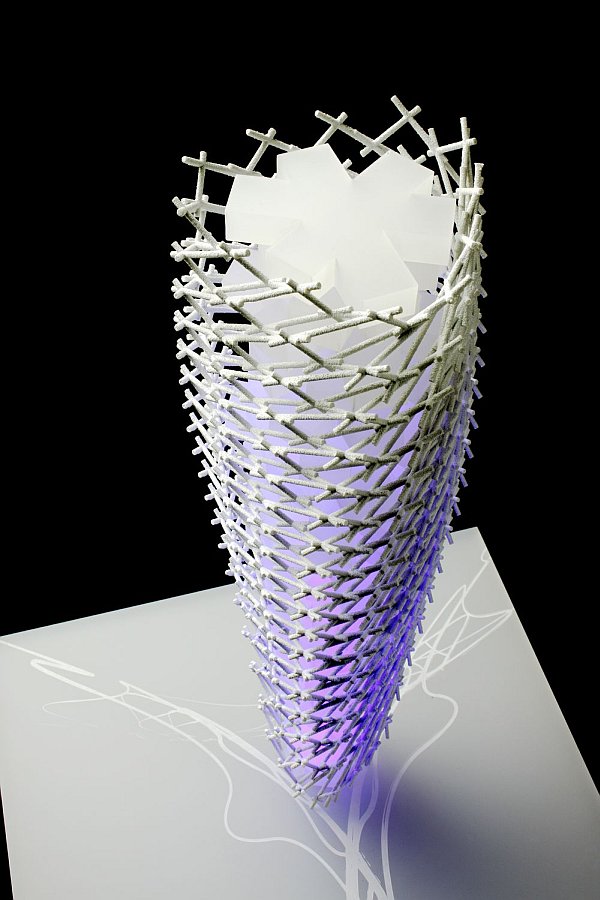 Links and References