Wheelchair
Jump to navigation
Jump to search
Read here about wheelchairs constructed with tensegrity priniciples.
Overview
A wheelchair is a chair with wheels, used when walking is difficult or impossible due to illness, injury, or disability. Wheelchairs come in a wide variety of formats to meet the specific needs of their users. They may include specialized seating adaptions, individualized controls, and may be specific to particular activities, as seen with sports wheelchairs and beach wheelchairs. The most widely recognised distinction is between powered wheelchairs ("powerchairs"), where propulsion is provided by batteries and electric motors, and manually propelled wheelchairs, where the propulsive force is provided either by the wheelchair user/occupant pushing the wheelchair by hand ("self-propelled"), or by an attendant pushing from the rear ("attendant propelled").
10YI Wheelchair
Daniel S. Kussmaul with team leader Dane Smith-Horn and assistance from the Alto-Tongi Design Factory, Shanghai undertook a lightweighting task: create a lightweight wheelchair using sustainable and recyclable materials only, avoiding complex chemicals.
Kussmaul is a Germany-based Designer living in Frankfurt am Main, with expertise in many fields including Product Design, Industrial Design, User Interface Design and Concept Visualisation.
The result was the 10YI Wheelchair Prototype.
Methods
Bamboo was chosen since it is a highly stable material with generous tensile strength, yet is also lightweight due to its hollow structure. Bamboo is also a fast growing plant, making it a sustainable material. The team applied traditional bamboo manufacturing techniques to the project and conducted material experiments ranging from splitting, cutting, sanding to bending the bamboo with heat or steam.
in contrast to present bamboo bicycle frames our ambition was to construct the wheelchair frame without any contaminated chemical resin. For that purpose we researched various academic fields and came across a principle called tensegrity or floating compression.
Video
10YI # Tensegrity Bamboo Wheelchair
Image Gallery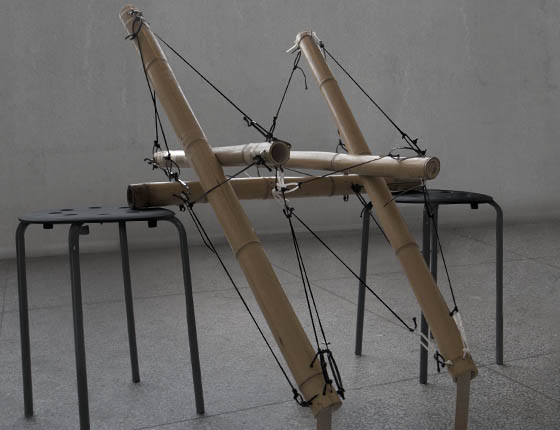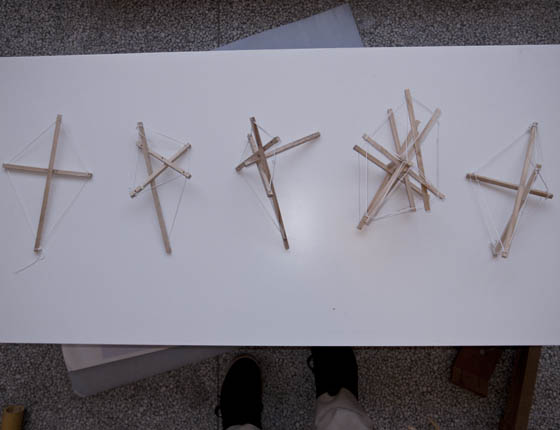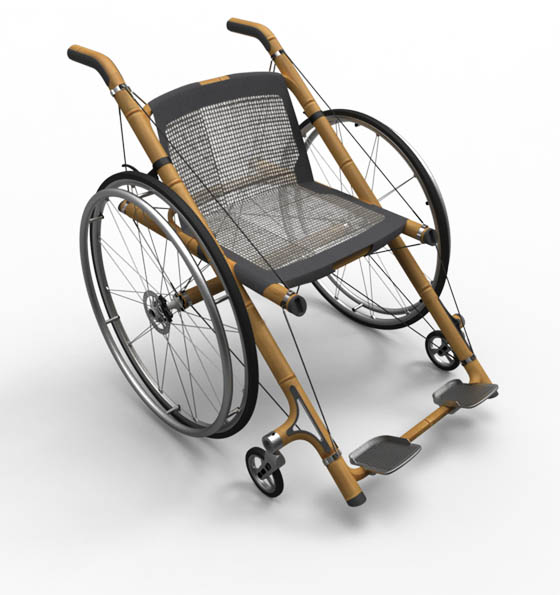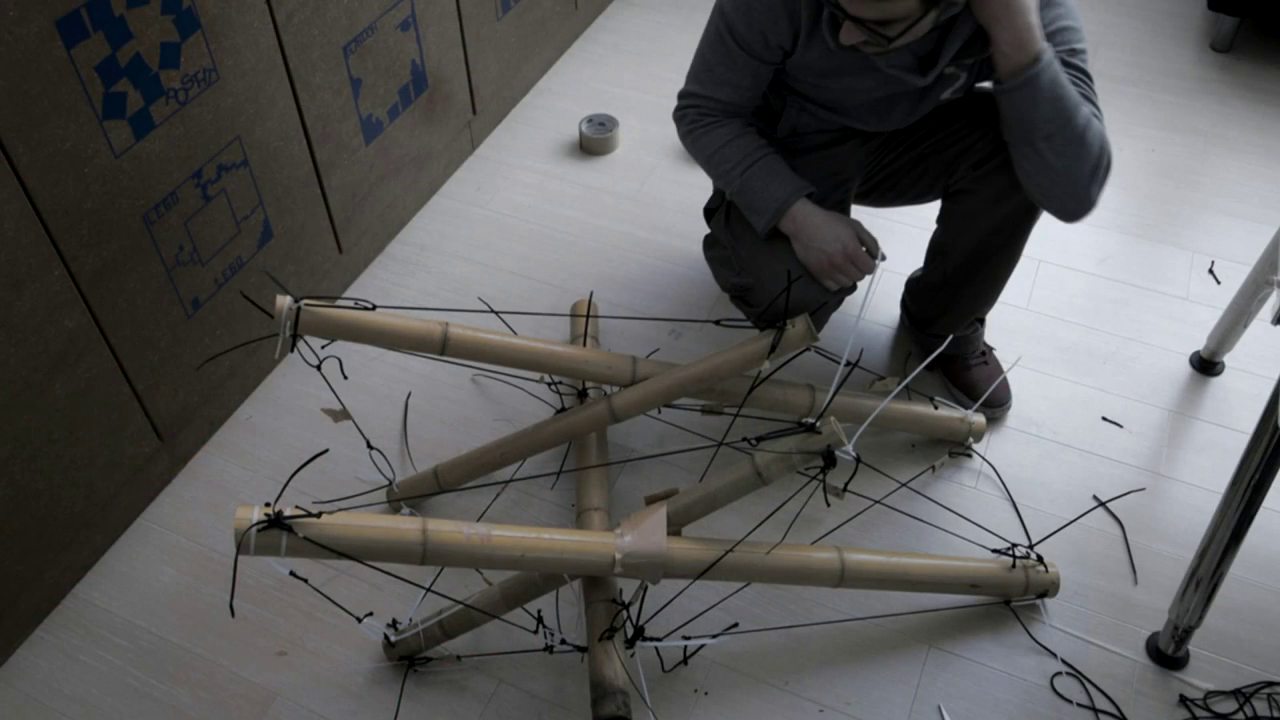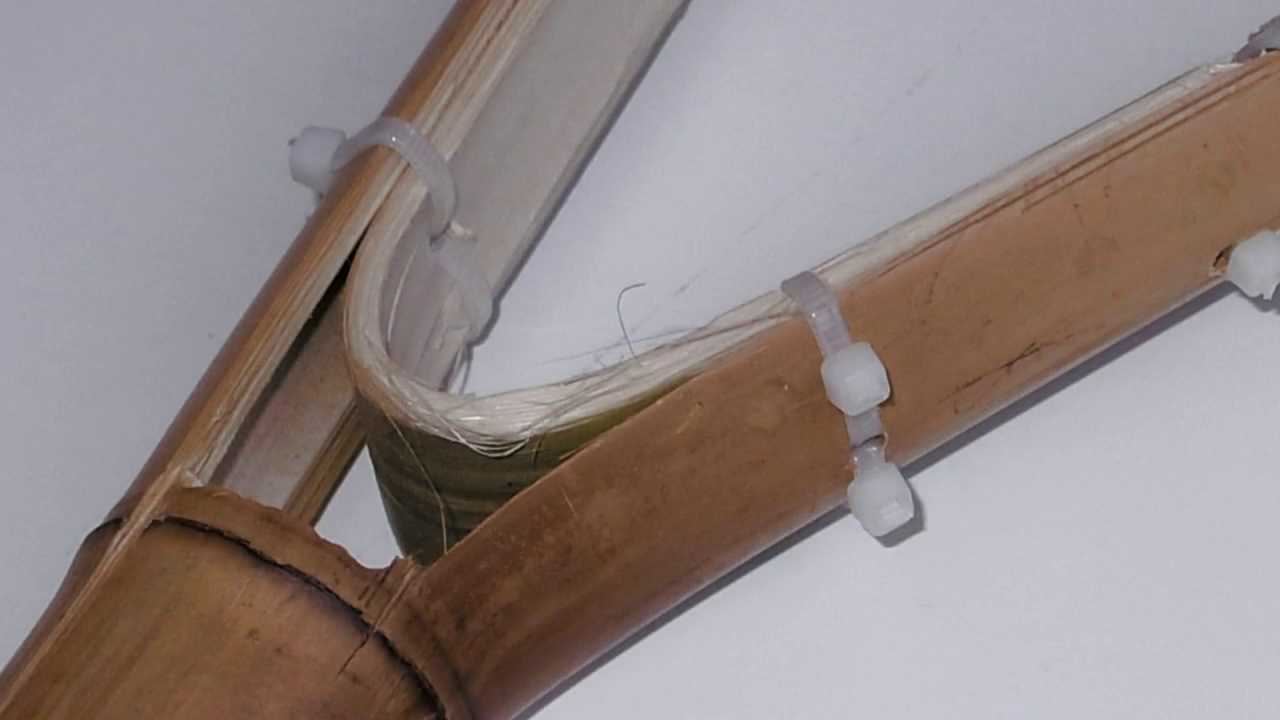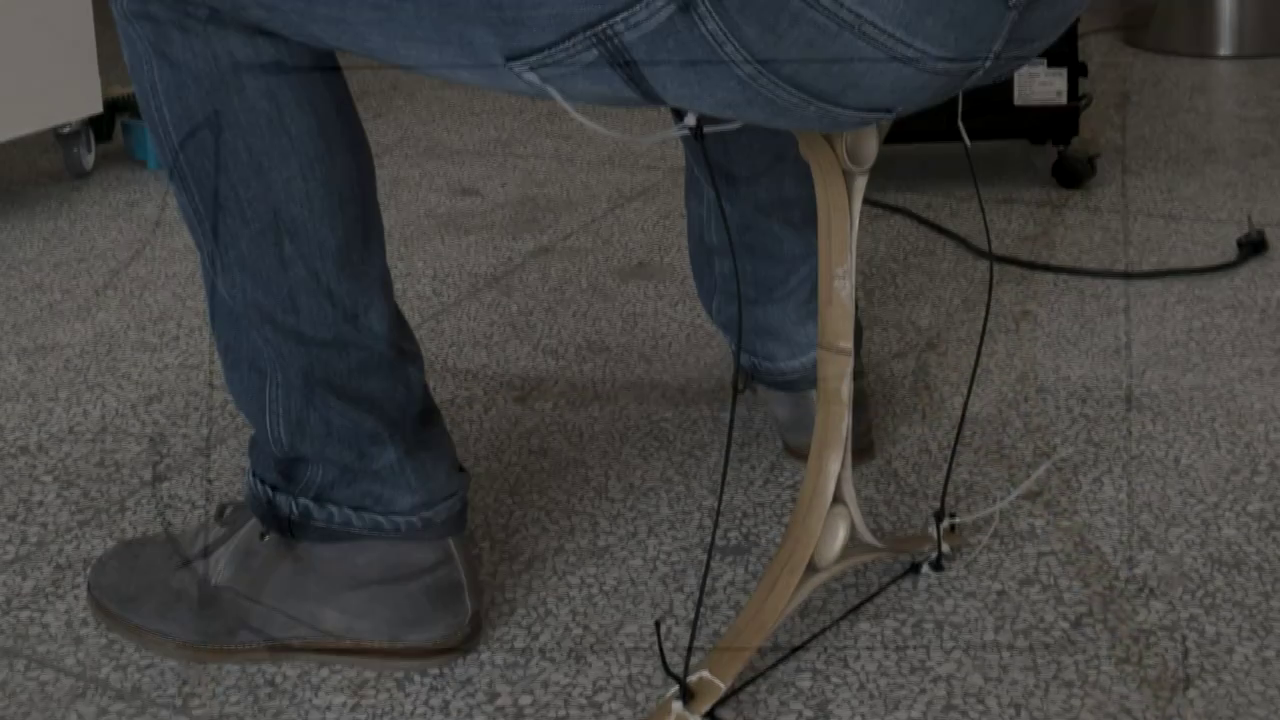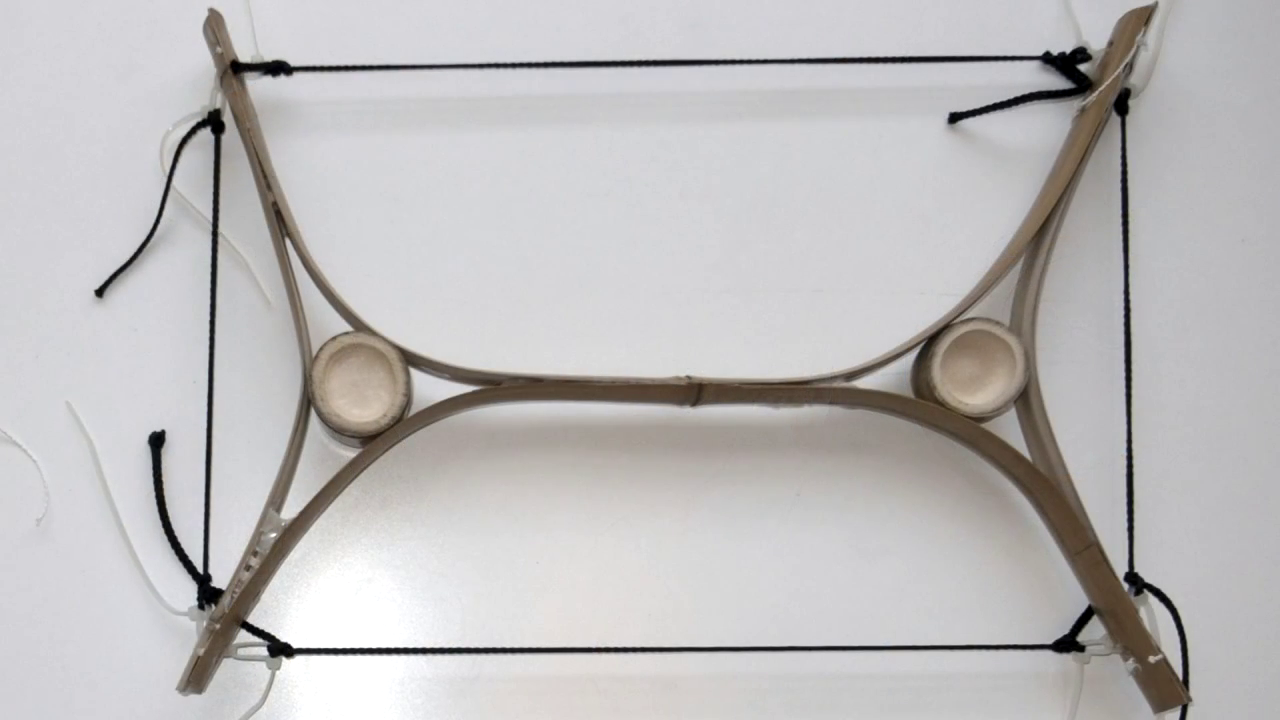 Links and References
Kussmaul's 10YI Wheelchair Plans: [[1]] 10YI video: [[2]] Daniel Kussmaul Online Portfolio: [[3]] Dane Smith-Horn website [[4]]